Take Heart: Mixed Reactions as Actor Bigvai Jokotoye Tears Up in Class After Seeing Nigeria on 'Scam' List ▷ Nigeria news
Popular Yoruba actor, Bigvai Jokotoye has got people talking on social media after he revealed what he discovered in his computer science class in California
The actor, filled with so much sadness, shared a clip of his note which had Nigeria on the list of 'internet scams'
According to the actor, everyone in the class knows he is originally from Nigeria and the shame hit him hard
Popualar Nigerian actor, Bigvai Jokotoye has taken to social media with a sad post about how Nigeria is being perceived abroad.
The actor who was in a computer science class in California, shared a clip of his note which showed Nigeria on the list of internet scams.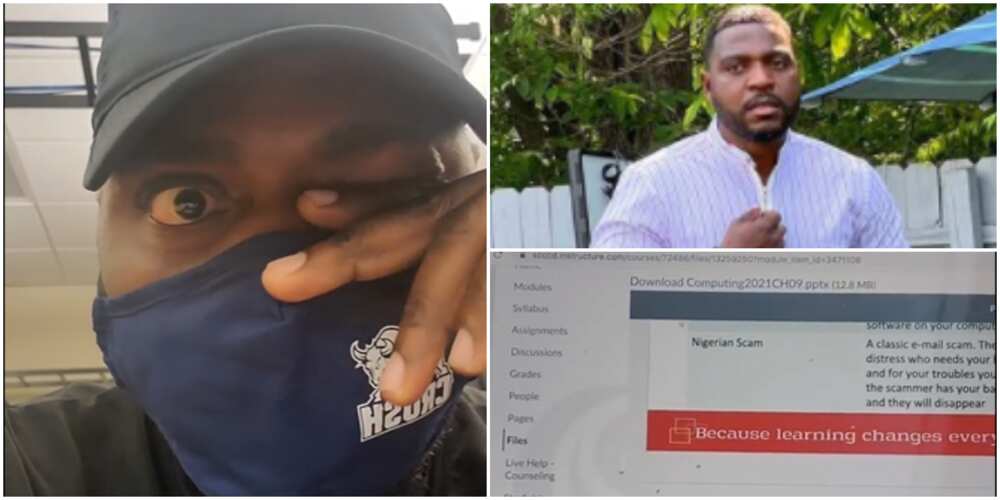 The note on his laptop also gave detailed and accurate description of how the scam act is being carried out.